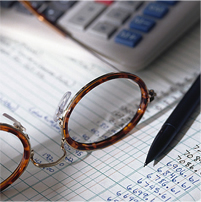 Financial Harvesting® For Physicians & Other Health Care Providers

We provide Financial Harvesting® Services relating to the various Health Care companies listed below. Here are some of the types of health care services we are capable of providing:

Medical Group Practices:

Financial Risk Assessment & Risk Mitigation

Operational Financial Management

ACO's (Accountable Care Organizations):

Cost Savings Calculations

Financial Planning & Budgeting

Physican Compensation/Financial Incentives

Tax Planning & Compliance

Other health Care Related Financial Services:

Financial Crimes (go to www.FinancialSheriffs.com)

Medical Group Financial Startup issues

Surgery & Imaging Center Financing

Hospital-Physician Contracting Issues

We are capable of representing the following:

ACO's (Accountable Care Organizations)

Managed Care Organizations

Physical Therapy Group Practices

Ergonomic Consulting Groups

Imaging facilities and companies 

Has your CFO, CPA or Financial Planner discussed their approach to Financial Sustainability with you?

Perhaps they don't have one.

Financial Harvesting®

"Your Quarterback For Financial Sustainability"

Financial Harvesting®

Los Angeles, California

City Of The Angels (in most cases)

310-274-8247