Financial Harvesting® For Computing Firms

We provide Financial Harvesting® Services for Computing Firms. Here are some of the types of projects we may work  on:

Succession planning and purchase/sale/earnout planning

Review of your contracts for financial and tax providers

The types of computing firms we work with are:

Software Developers

IT Security Consultants

Network Computing Consultants

ERP/Business Software Application Consultants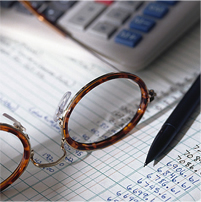 Has your CFO, CPA or Financial Planner discussed their approach to Financial Sustainability with you?

Perhaps they don't have one.

Financial Harvesting®

"Your Quarterback For Financial Sustainability"

Financial Harvesting®

Los Angeles, California

City Of The Angels (in most cases)

310-274-8247